Yes. On the Accounts page in the portal, click Add Account to open the aggregation screen. Here, you can add institutions and manage credentials. Select one or multiple institutions to add. When an institution is selected, all accounts associated with that institution will be synced to your Ellevest Portal.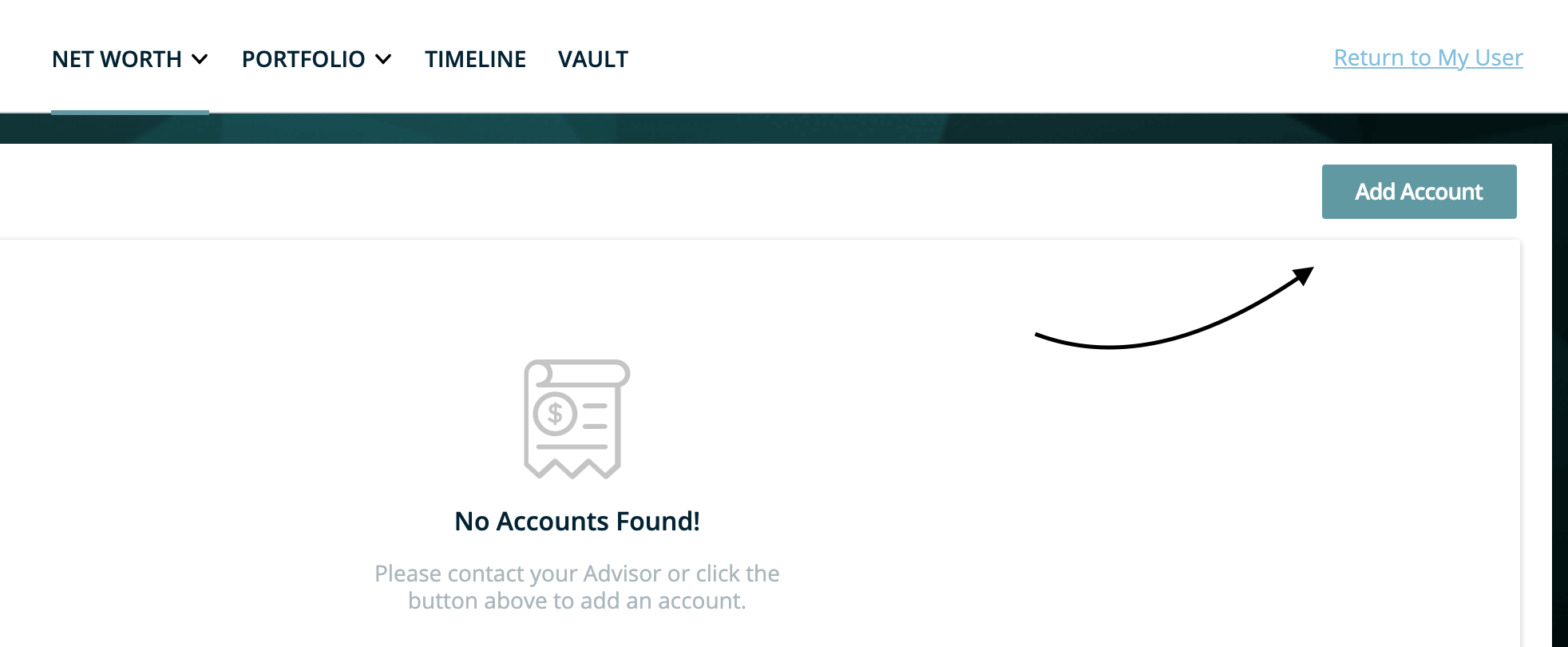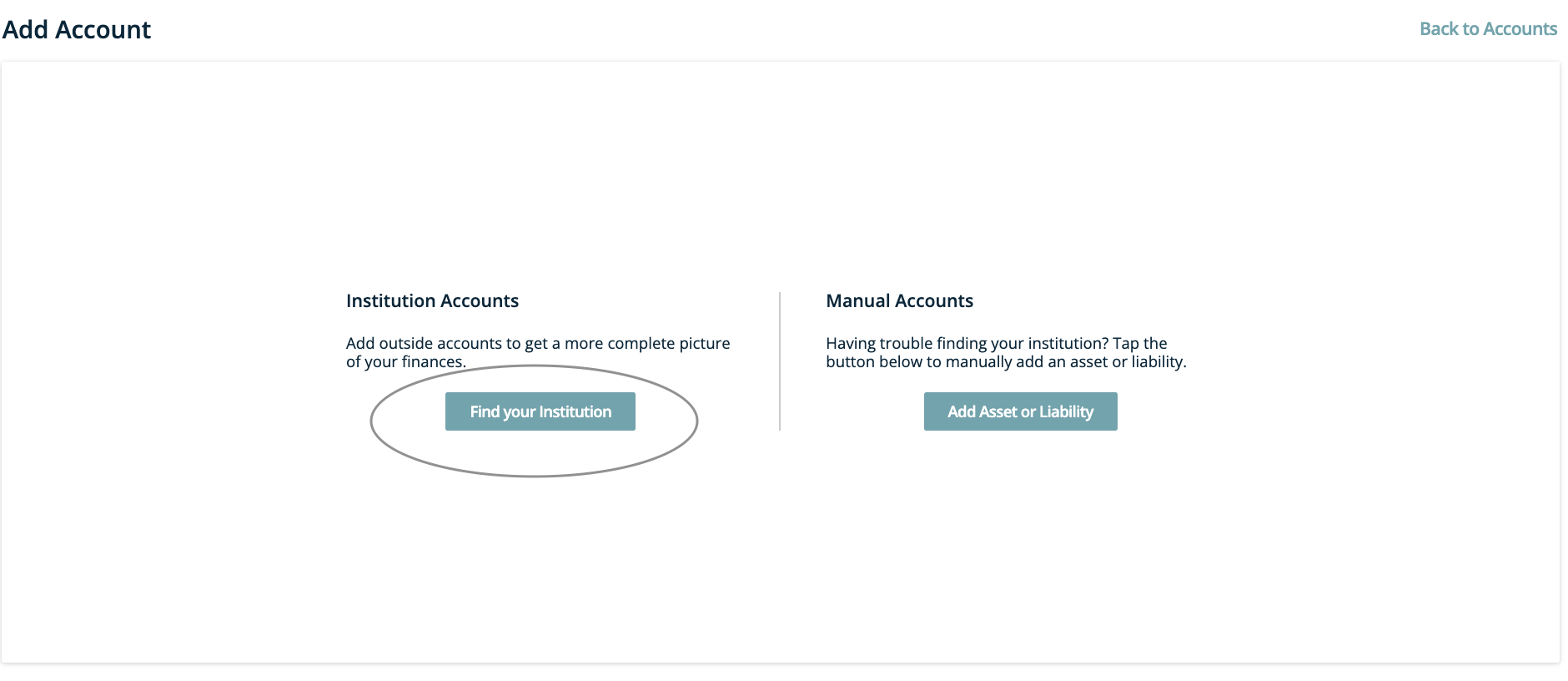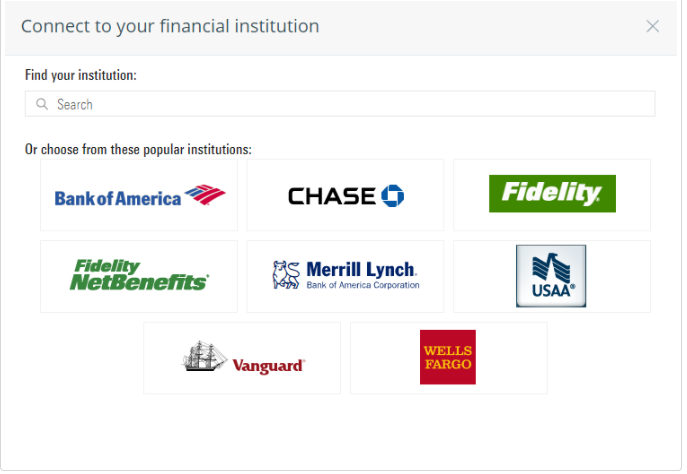 If an institution is not available in your Portal, it's likely that the institution doesn't support investor aggregation. In that case, you can click on Request Support on the ByAll aggregation screen, and we'll help you.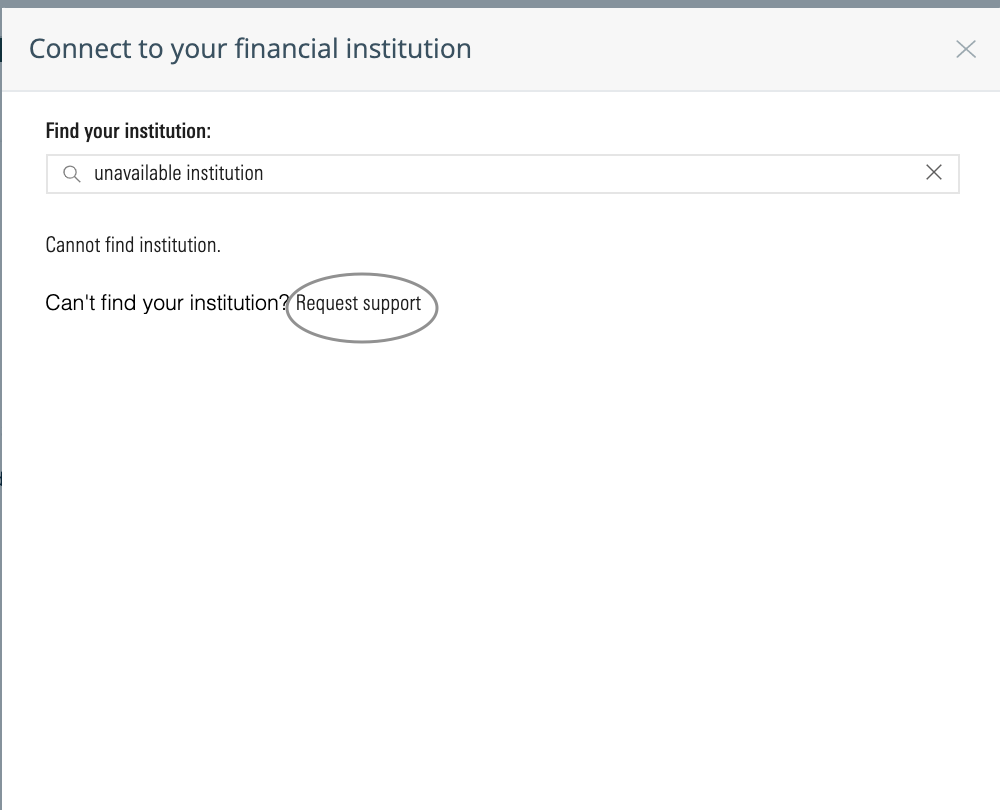 Once you've selected your institutions, the sync will start and you'll see a spinning wheel on your screen. Once it's done, you'll see a check mark next to the account name and market value.
You'll also see a confirmation alert in the notification panel (the little bell icon on top right).
If there's an error with the sync, click on the error from the notification panel to go back to the aggregation screen and try again.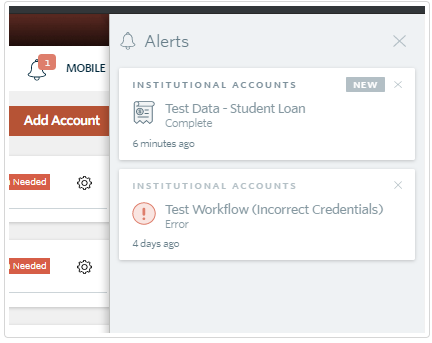 All your successfully synced and in-process accounts will be included in the Account Total Value field on your Accounts and Home pages. Accounts in process may take three to five business days to be received in reconciliation files. The market value reflected for an in-process account is the value retrieved at the time of the initial aggregation.